Food and Dairy Industry
Food safety has never been more tightly scrutinised, and rightly so. Operating conditions in food and beverage production are now lean, clean and frequently inspected. Oasis Engineering is a long-time trusted brand for food, dairy and beverage valves and swivels. Made to be regularly serviced, with ultra-smooth finishes, Oasis equipment is a key part of many innovative food company's plant. With exceptional on-time delivery, Oasis valves, swivels, tails and service packs are always there when needed.
New market problem demands innovation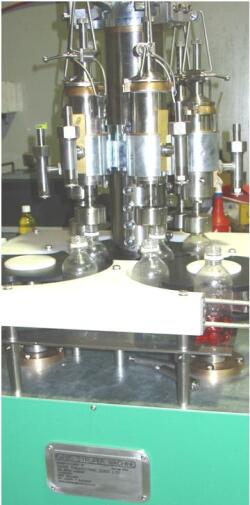 In 2006, the beverage industry was faced with a problem dictated by customer demand – the option to buy mixed flavour packs of soft-drinks and RTDs. Six flavours in each pack to accommodate all tastes and provide convenience at a competitive price.
Soft drink makers, Makan, were keen to meet this demand as quickly as possible, but found existing bottling plant lines to be inflexible and unable to provide this simple but popular service. Makan found themselves putting through wasteful production runs and incurring multiple resets. Repacking added escalating cost issues, stock levels were spiralling up and lead times were blowing out.
The answer to Makan's issues was an Oasis multi-flavour syruper and sequential batch tumbling machine. Designed to slot into any existing soft drink bottling line and take up no extra space, these machines are incredibly effective. The syruping injectors are a unique modular design allowing fast resetting, easy cleaning and rapid flavour sequence changes.
'The Oasis machinery arrived on time, was installed in one day and has performed perfectly ever since,' says Makan's MD Vasant Patel. So, satisfaction all around, an efficient bottling plant, happy consumers and six different flavours in every pack.