Food and Dairy Industry
Food safety has never been more tightly scrutinised, and rightly so. Operating conditions in food and beverage production are now lean, clean and frequently inspected. Oasis Engineering is a long-time trusted brand for food, dairy and beverage valves and swivels. Made to be regularly serviced, with ultra-smooth finishes, Oasis equipment is a key part of many innovative food company's plant. With exceptional on-time delivery, Oasis valves, swivels, tails and service packs are always there when needed.
Allied Domecq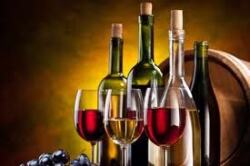 Oasis custom made sampling valves integral in wine production.
While our products often fit regular machinery and fittings, there are times when clients seek us out to engineer specific parts to solve their needs.
Such was the case with Allied Domecq Wines (NZ) Limited, formerly Montana Wines Limited. This company represents many of New Zealand's preferred wine brands, both in New Zealand and internationally.
The company needed a sampling valve to reliably and safely provide sampling points critical to producing such high quality wine. Developed over several years for specific use in the wine making process, the 'Montana style sampling valves' has contributed to the ongoing standard of wine making AD Wines NZ expect. A happy partnership continues.