We Also Work With
"You always have too much capacity – or too many sales" it is very hard to strike the balance when manufacturing innovative world leading products. New product development, specialist runs, customised products and the general lumpiness of today's business world means it is almost impossible to do everything yourself. Oasis can help, really help, with their Lean TOC factory. Professional and productive, the Oasis components-to-order service has helped dozens of fast moving companies get their business humming.
WEBCO LTD.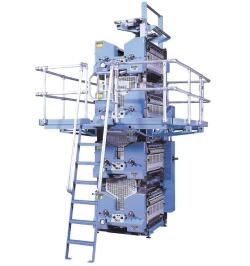 Printing equipment and supply company, Webco, wanted to develop an assortment of add-on equipment to reduce costs and add value for their clients. Our design team came up with a range of add-ons, including a turner-bar assembly required to refurbish and reorient Goss printing presses. We also developed a lever key inking system.
Brendon Whitley, Webco Director, talks about his experience with Oasis, "These jobs have been complex and required a high degree of accuracy. We went to Oasis with a basic idea and they engineered the design, making it more economical to manufacturer. As a result of these add-ons, we have been able to sell a larger product range and been more price attractive".