Blog
Oasis Engineering and the ELAFLEX Group
20 June 2018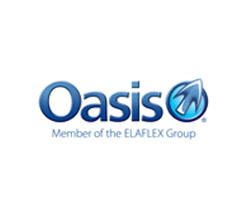 Global NGV Engineering Company Oasis Engineering And Their Connection to the ELAFLEX Group
In April 2017, ELAFLEX HIBY Tanktechnik, based in Hamburg (Germany) acquired a major stake in Oasis Engineering Ltd of Tauranga (New Zealand).
Oasis Engineering is a specialist CNG and product development company situated in the City of Tauranga, New Zealand who are situated only 15 minutes from New Zealand's biggest port and two hours south of New Zealand's biggest city, Auckland.
Oasis Engineering has a principle of having close relationships with their customers and business partners.
Having relationships with some of the largest decision makers in the CNG industry means Oasis Engineering can find solutions and develop the ideal customisation for all CNG systems worldwide.
"Over the past year, this relationship has brought together two highly innovative companies who are both well respected in the fuel handling world" says Andy Cameron, Managing Director of Oasis Engineering.
Having this connection with ELAFLEX has meant Oasis can reach new customers and can collaborate on finding solutions for these customers.
"The complementary product ranges mutually allow us to further expand our expertise with fluid energy transfer," says Cameron.
"Equally important, both organisations share similar values and visions such as our premium quality approach and close cooperation with customers, to constantly improve. Our relationship is going very well," continued Cameron.
Oasis Engineering have a commitment to ensuring all their products and services are delivered in-full, on-time and in-specification all while retaining high design and build quality.
These are some of the values that convinced the ELAFLEX Group that they had to be a part of the Oasis Engineering journey.
Andy Cameron's dedication to teamwork and loyalty resonates with his staff and business partners and is a factor which contributes to Oasis Engineering achieving their goal of optimising global sales.
If you have requirements that cannot be fulfilled by off the shelf products, Oasis Engineering can customize and develop solutions to any customers requirements.
By Andy Murray
For more information
Contact Oasis Engineering Ltd:
Address: Oasis Engineering (2003) Limited, 129 Birch Avenue, Tauranga, 3110 New Zealand
Ph. +64-7-928-3808
Fax. +64-7-928-3809
Email. info@oasisngv.com
Facebook: https://www.facebook.com/Oasis-Engineering-173682923272538/
Twitter: https://twitter.com/OasisNGV
YouTube: https://www.youtube.com/user/OasisEngineeringLtd/videos
LinkedIn: https://www.linkedin.com/company/oasis-engineering-2003-limited/
Instagram: https://www.instagram.com/oasisngv/
Pinterest: www.pinterest.nz/oasisengineering/
Contact MediaPA:
Phone: 0274 587 724
Email: phillip@mediapa.co.nz
Website: www.mediapa.co.nz
Facebook: www.facebook.com/MediaPA
Twitter: twitter.com/NZ_MediaPA
YouTube: www.youtube.com/user/TheMediaPA
Pinterest: www.pinterest.com/NZMediaPA