Blog
Kevin Flint provides valuable training in Thailand
29 August 2013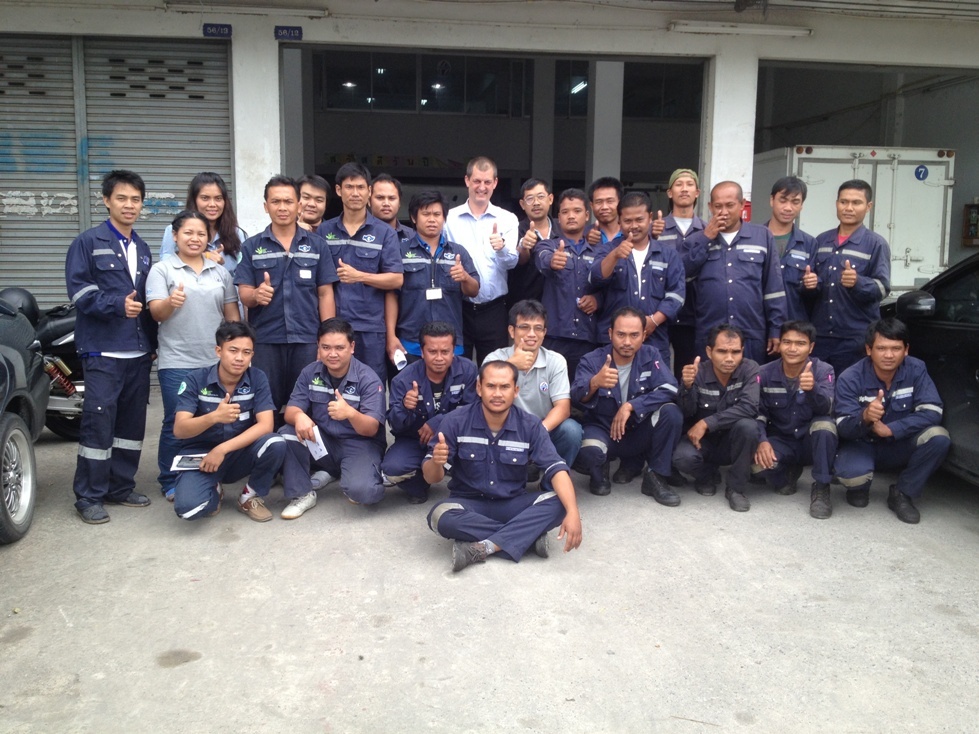 For the third year running Oasis Engineering's General Manager, Kevin Flint, visited Bangkok to train over 150 engineers, with the help of our agent – Alek from Annanda Innovation.

The engineers from PTT NGV, SC Group, CIM Engineering, Scan Inter, Super Central Gas, Big Gas Technology, MMSVS, Polytechnology, Sammitr Motors, and Sammitr Green Power were given valuable training about the preventative breakdown maintenance of the Oasis products. Essentially, if our products are regularly maintained, just as we service our cars, they will last just about forever – it's important to us that we impart this information with compaines using our products.

"It's great to be with Annanda and the engineers again. They always make me feel so welcome and look like they're thoroughly enjoying themselves. It's a pleasure to help them improve their skills as engineers and to ensure they're getting the best out of Oasis products" says Kevin.